Support
Feeling lost? Check out this list of tips and frequently asked questions to find a solution to your problem and get back on track!
If you require further information, Help or support, please click here. https://www.igonavigation.com/support
HOW-TO GUIDE: How to install Naviextras Toolbox?
The Naviextras Toolbox is a Windows-based program designed to install and organize content on your device. It enables you to install free updates made available by the manufacturer of your navigation device. It also enables you to purchase a wide variety of extra content, including maps, 3D content, traffic information, and road safety cameras. Once connected to the Naviextras Toolbox web store, you can browse and purchase items that are compatible with your navigation device. In addition, the application enables you to upload your own points of interest to your device, to remove unnecessary content, and to make a backup to avoid any data loss.
This guide leads you through the above actions.
Guide: How to install Naviextras Toolbox?
Before downloading the installer from the 'Downloads' page, please make sure that your PC meets the minimum requirements:
• 4GB USB
• Broadband internet connection is recommended
• Windows operating system installed on your PC (Windows XP or newer version)
The Naviextras Toolbox is quick and easy to install. After downloading the installer file, simply double-click on the file to start the installation.
First you need to select the language of the Installation Wizard.
To install the application, follow the instructions on the screen.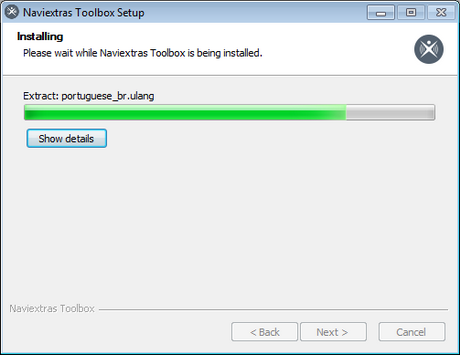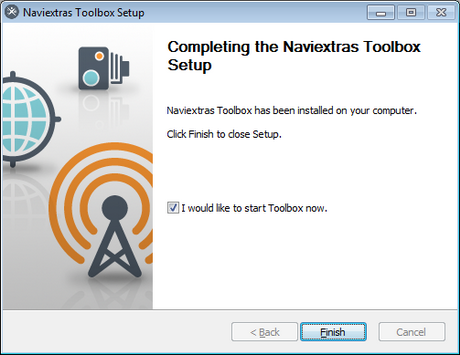 The Naviextras Toolbox prompts you to update at startup if there is a newer version available. If you choose to update, you will go through the same installation procedure as described above. You must be logged in to be able to update the software. If you are notified about an available update but can find no way to complete it, please contact your internet service provider.